Meet Dr. Kosdon
Michael Kosdon, DDS brings his talents and experience with cosmetic dentistry from his Los Angeles practice to New York. Dr. Kosdon is specialty-trained in the full range of dentistry options, and has helped create some of the most recognizable smiles in the world. Known throughout Hollywood as a dentist to the stars, Dr. Kosdon has the dental skills and artistic ability to give you a movie-star smile too.
Once you've read Dr. Kosdon's bio and the story of our cosmetic dentistry practice, we encourage you to contact our offices with any questions you may have, or to schedule a consultation today.
New York Cosmetic Dentist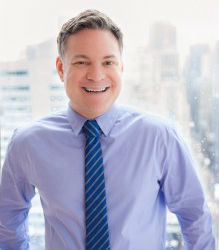 Michael Kosdon, DDS was trained at the prestigious USC School of Dentistry, and maintains a state-of-the-art practice in Los Angeles, as well as New York. He has devoted his career to giving patients improved dental health and a bright, stunning smile utilizing the most advanced treatments and techniques available. Dr. Kosdon is a member of the American Dental Association, the American Academy of Cosmetic Dentistry, and other major dental organizations. Dr. Kosdon focuses on providing comprehensive dental care using safe techniques that have proven effective. From porcelain veneers to dental implants, he is committed to custom-tailoring all care to each individual patient, and ensuring your visit with us is as anxiety-free as possible.
Dr. Kosdon knows the impact a smile can have on someone's life and self confidence. Even though Dr. Kosdon was the son of a dentist, he was not born with a nice set of teeth. In fact, his teeth were very short and discolored with large gaps or spaces between them. Growing up he was always embarrassed to smile, he often covered his teeth when laughing. Fortunately, advancements in modern cosmetic dentistry gave him a chance to improve his smile. Dr. Kosdon had done to correct some of these blemishes; Dr. Kosdon has not stopped smiling since. Experiencing his own smile transformation was the driving factor in his passion for cosmetic dentistry and why he chose to specialize in smile makeovers and porcelain veneers.
I know firsthand that having a great smile can completely change one's life. My whole personality and confidence changed after having my smile fixed, and I have dedicated my life to giving my patients the beautiful smile they deserve.
~ Dr. Kosdon
Dr. Kosdon also knows that there isn't just one procedure or smile type that fits every patient's needs or desires. Maintaining the elements that are unique and natural to each person is important while giving patients the smile of their dreams. During your initial consultation, Dr. Kosdon will spend time discussing your individual needs and desired outcome, custom tailoring a smile that fits you. Whether you are looking for a dazzling white Hollywood smile or something less drastic, Dr. Kosdon and his staff are committed to treating patients in a friendly and compassionate manner.
Our Office
The beautifully designed office of Michael Kosdon, DDS is geared toward giving you the most relaxing experience you can get when visiting the dentist. We offer a variety of amenities to help you relieve anxiety and quicken the treatment process, and our staff is here to assist you with your needs. Dr. Kosdon incorporates the latest advances in dentistry such as digital x-rays, imaging systems, and sedation dentistry to keep you relaxed while you are here.
We are constantly striving to provide a unique and comprehensive approach to dental care that will alleviate any dental fears you may have and give you effective treatment, a pleasant experience, and a beautiful new smile!
Choosing the Right Cosmetic Dentist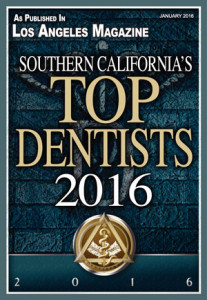 With his tremendous enthusiasm for cosmetic dentistry, Dr. Kosdon feels that all patients should be well educated when making significant decisions. Choosing a qualified cosmetic dentist with the advanced training and vast experience is the most important factor in the short term and long term results of a cosmetic dental procedure and your dental health.
In addition to his personal care, what sets Dr. Kosdon apart is that he has spent the last decade performing hundreds of smile makeovers and thousands of procedures. He has received advanced training and continued education at the Las Vegas Institute (LVI), which is considered the top cosmetic dental institute in the world. Licensed in New York and California has also treated patients from all over the world. He is also member of the American Academy of Cosmetic Dentistry® (AACD), the largest dental organization specifically dedicated to the art and science of cosmetic dentistry.
Dr. Kosdon has designated the following recommendations for determining which cosmetic dentist is right for you:
References: speak to current patients to get a sense of the quality of work, as well as their overall satisfaction with the dentist
Continuing Education: determine if the dentist continues to pursue cutting-edge dental technology and the latest methods of treatment
Before-and-after photos: Meet with a qualified dentist and examine treatment results to ensure the work meets your cosmetic dental needs
Dr. Kosdon knows creating a beautiful smile requires a specialist with advanced training, an artistic eye, and extensive experience. Contact us to address any of the AACD recommendations, or to schedule a cosmetic dentistry consultation.