Cosmetic Dentistry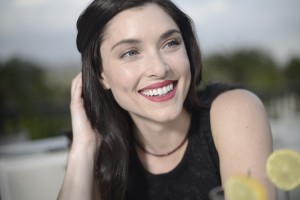 A beautiful, confident smile can be an asset in almost any area of your life. Whether it's a job interview, first date, or an important meeting, having a smile you are proud of can help you shine. Even results of scientific studies have proven that people who smile frequently live longer, happier lives.
Today's society places a lot of importance on image, and with the popularity of social media, we are constantly confronted with pictures and videos of ourselves, which can make it difficult to ignore visible smile imperfections. The reality is that few of us are born with flawless teeth, and most of us have at least a couple things we might like to change about our smile. If you are ready to conquer your dental challenges and achieve a healthy, radiant smile that improves your overall appearance, world-renowned cosmetic dentist Michael Kosdon, DDS can design a custom smile makeover just for you. Using advanced cosmetic dentistry options, like porcelain veneers and other high-quality aesthetic restorations, it's possible for your ideal smile to become a reality.
How does your smile make you feel when you see it in the mirror? Are there changes you would like to make that would improve your self-confidence?
Cosmetic dentistry encompasses a broad range of treatments and procedures that can correct a variety of perceived dental flaws. With today's advances in technology and materials, it's possible for Dr. Kosdon to transform your smile in just a few visits or less, depending on your individual needs and goals. When cosmetic dentistry is performed in such a way that it takes into account not only how your smile can be improved, but your facial characteristics, lifestyle, and personality as well, the results can be spectacular. Dr. Kosdon is a true artist and uses the principles of design, color, and psychology to make you and your smile appear more attractive. His philosophy is to always perform the most conservative procedure(s) to get predictable results that suit your face and personality.
Improving Your Smile and Appearance with Cosmetic Dentistry
The first phase of any cosmetic dentistry treatment or smile makeover is a cosmetic consultation with Dr. Kosdon. During this appointment, he captures high-quality images of your smile and teeth, reviews them with you in detail, and asks which aspects you would change if he could provide you with an instant transformation. Some patients may like the size and shape of their teeth, but gaps and tooth discoloration bother them. Others may like their alignment but desire a whiter shade and repairs to teeth that are worn down, damaged, or chipped. In some cases, an aging smile has changed the appearance of one's face, creating wrinkles and sunken cheeks. Even those bothered by a gummy smile and short teeth can find a suitable cosmetic solution. With conservative cosmetic dentistry, Dr. Kosdon can beautify and rebuild almost any smile with superior results that his patients are proud to show off.
Benefits of Cosmetic Dentistry
Changing your smile can truly change your life. Often, our patients who receive porcelain veneers or undergo other cosmetic dentistry procedures are inspired by the appearance of their new smile, and many go on to pursue new goals and life achievements. Exploring your options with Dr. Kosdon can help start your journey toward the rewards of a beautiful, confident smile.
Correct cosmetic and structural flaws.
Cosmetic dentistry can bring out your natural beauty and have a positive impact on your overall well-being. In addition to affecting the smile's appearance, worn, chipped, broken, or gapped teeth can affect your gums and jaw. Through the application of porcelain veneers, Dr. Kosdon can restore damaged teeth and bond them together to create long-lasting results that benefit your dental health and protect against damage. He can also conceal deep stains and discoloration for a permanently whiter, brighter smile. When improving your smile, Dr. Kosdon is careful to consider every aspect of your dental condition to ensure you are able to achieve the healthiest, most attractive smile possible.
Gain a better outlook on life.
In Dr. Kosdon's experience, transforming your smile not only has an effect on your physical appearance, but it can often bring about life changes as well. Insecurities about the way your smile looks can affect how you relate to the world, making you uncomfortable and shy around others. When Dr. Kosdon completes a smile makeover, many times patients who have struggled with low self-confidence find that they become more outgoing and comfortable around other people. As confidence grows, new opportunities and relationships emerge that can alter the course of one's life for the better.
Look more attractive!
Your smile and eyes can be your most engaging facial characteristics when you are communicating with others. Dr. Kosdon designs smiles with every facial characteristic in mind to create the most attractive results. He believes that eye color, skin tone, and even personality must complement the smile to achieve an optimal overall appearance. He uses the Golden Proportions philosophy to guide the design of each smile and create aesthetic harmony among features. Once your smile matches your personality and style, you will feel and look more attractive!
Become more confident in social situations.
Many patients become more outgoing after they undergo a smile makeover. As a result of their new smile, patients often begin to emit and attract more positive energy into their lives. Their improved appearance helps them feel better about what they see in the mirror, which makes getting out and enjoying life more fun and exciting!
Advance your career!
A nice smile can have a positive impact on your career, even if you are not an actor or model. Your smile projects confidence and says a lot about who you are, and a self-assured smile may help you appear more competent and professional. People enjoy being surrounded by others who smile, as they tend to be more inviting and easy-going. In a competitive job market, you want to stand out amongst equally qualified candidates, and a healthy, beautiful smile may provide you with the extra boost you need to score the job or promotion.
Reduce signs of aging for a more youthful look.
Many men and women turn to BOTOX® Cosmetic, injectable fillers, and even plastic surgery to achieve a more youthful appearance. Unfortunately, the effects of these costly treatments are temporary and require regular touch-ups to maintain the results. In many cases, a smile makeover performed by Dr. Kosdon can reduce key signs of facial aging with long-lasting results that help you look happier, younger, and healthier. Rejuvenating the structure of your teeth with porcelain restorations often provides better support for your lips, which can reduce the appearance of sunken cheeks and creases around the mouth. The porcelain material also conceals age-related tooth discoloration and resists future stains, keeping your smile white and bright for years to come.
Prevent severe damage and improve dental health.
Cosmetic dentistry techniques can repair damaged teeth and prevent future damage from occurring. The extremely durable, high-quality porcelain we use to create our aesthetic restorations reinforces the strength and structure of cracked, broken, and badly decayed teeth to eliminate the potential for more severe damage. Improving overall dental health is always one of Dr. Kosdon's fundamental concerns when he performs any type of procedure, as healthy teeth and gums are the primary components of a beautiful, long-lasting smile.
Move on after a traumatic experience.
Traumatic injuries and accidents that damage the teeth can have a lasting psychological and physical impact. Many times, Dr. Kosdon sees patients whose smiles have been injured in an accident, either recently or in years prior, that would like to repair their smile and move forward with their lives. A smile restored with advanced cosmetic dentistry techniques often helps these patients put their trauma behind them.
What Does Conservative Cosmetic Dentistry Mean?
No two smiles or individuals are the same, which is why every smile makeover is custom-tailored to meet the unique needs and goals of each patient. At your initial consultation, Dr. Kosdon takes the time to get to know you, your personality, and the smile improvements you'd like to accomplish. Then, he develops a treatment plan that incorporates the most conservative procedure for achieving the desired result.
Patients require varying degrees of treatment based on their dental challenges. For patients who already have good looking teeth and a nice smile, a whitening treatment may be the best option for further improving its appearance. Conservative smoothing and polishing of the tooth enamel can repair small chips, while cosmetic bonding may provide an adequate fix for larger cracks and damage. If veneers are recommended, Dr. Kosdon will attempt to preserve as much of your natural tooth structure, which allows him to use ultra-thin porcelain to attain both superior strength and aesthetics.
What to Expect During Your Cosmetic Consultation
Your consultation with Dr. Kosdon should clearly establish your expectations for the experience ahead. He sees the initial appointment as a mutual interview process; while you explain your goals and decide if Dr. Kosdon is the right cosmetic dentist for the job, he listens carefully and evaluates whether he can deliver the outcome you desire.
Throughout the smile design process, he invites his patients to communicate freely and provide valuable input. He often suggests bringing pictures of the specific smile you may want, along with a list of questions to discuss to help facilitate a productive dialogue.
It's critical that you feel comfortable with and understand the treatment plan he develops for creating your new smile. He thoroughly explains each step of the process and encourages follow-up questions. He even makes himself available to address concerns that may arise at any point after the appointment.
Which Dental Treatments are Cosmetic?
According to Dr. Kosdon, any dental procedure that makes you look better or feel better about the appearance of your smile can be considered cosmetic. The treatments that are right for you will depend on your specific needs. The majority of the procedures listed below can improve dental health and provide cosmetic benefit:
Porcelain Veneers
Commonly used for smile makeovers, porcelain veneers are thin, durable, and long-lasting. They can correct an array of teeth imperfections, including chips, stains, cracks, and misalignment's, and they are custom-designed for the most precise fit possible. Plus, porcelain dental veneers are color-matched to your surrounding teeth, and look so much like your natural teeth even you may not be able to tell the difference.
Porcelain Veneers Cost
Porcelain dental veneers are the fastest, most durable way to perfect your smile. Dr. Kosdon has the artistic eye and technical knowledge to create the most beautiful smile possible for you, and our office team can assist you in creating a payment plan, making the cost of porcelain veneers affordable for nearly every patient.
Zoom® Teeth Whitening
Zoom® teeth whitening addresses the aesthetic discoloration of your teeth that comes naturally over time. This quick in-office procedure can lighten your teeth by six to ten shades in one visit, giving you a brighter, whiter smile.
Smile Makeovers
A smile makeover is custom-designed for each patient to address a number of aesthetic dental issues in just two office visits. Chips, stains, misalignments, missing teeth, and other conditions can all be addressed in a Smile Makeover to totally rejuvenate your smile. Dr. Michael Kosdon also offers the innovative Smile Facelift®, which can ultimately take years off your face by rehabilitating the look of your teeth with procedures that do not require surgery.
Smile Facelift®
A non-surgical alternative to cosmetic enhancement procedures such as face lift and injectable facial rejuvenation, The Smile Facelift® can help address signs of facial aging often associated with teeth that have become worn down over time.
Dental Implants
An amazing alternative to dentures, dental implants solve the problems caused by missing teeth by acting as permanent teeth replacements. Anchored under the gums to your jawbone, they mimic your natural teeth and offer the same functional and visual benefits as real teeth.
Candidates for Dental Implants
Wondering if dental implants are the solution for your missing teeth? Are you tired of wearing full dentures? Read more about whether you're a candidate for dental implants.
Tooth-Colored Fillings
Tooth-colored fillings are becoming the standard for filling cavities, offering greater aesthetic benefits and reducing the risks associated with the amalgam mercury fillings of the past. Using the same durable ceramic material used in porcelain dental veneers and crowns, tooth-colored fillings are composed of a composite resin and bonded to the teeth. They not only serve to better your dental health by treating cavities, they also look great and are made to look like your surrounding teeth.
Crowns and Bridges
Porcelain crowns and dental bridges can be used to restore teeth that have been badly damaged and weakened by decay, trauma, or wear. Crowns can be used to entirely cover and strengthen partially damaged teeth, and a bridge serves as a fixed, natural-looking replacement for missing teeth. All-porcelain crowns and bridges are strong, durable restorations that are aesthetically pleasing and function naturally. For decades, placement of dental crowns and bridges have been relied upon as effective, long-lasting options for tooth restoration and replacement.
If you would like to find out which cosmetic procedures could help you achieve the smile of your dreams, we encourage you to contact our office to schedule a consultation with Dr. Kosdon.