Cosmetic Dentistry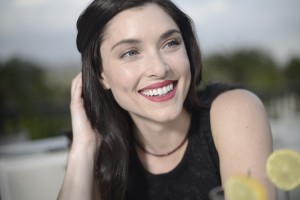 The progression of modern cosmetic dentistry has made it possible for dentists to treat and correct a number of aesthetic dental issues and give you a movie-star smile. Cosmetic Dentist, Dr. Michael Kosdon has an intense enthusiasm for cosmetic dentistry and he loves giving people that movie-star smile… in fact he's had a hand in perfecting the teeth of some of the most famous celebrities in Hollywood. Cosmetic dentistry treatments such as porcelain dental veneers, and teeth whitening from our Manhattan and New York City cosmetic dentist can work wonders for the look of your smile.
Below are the cosmetic treatments offered at our practice. Please contact us if you have any questions, or if you would like to schedule a consultation with Dr. Kosdon.
Porcelain Veneers
Commonly used for smile makeovers, porcelain dental veneers are thin, durable, and long-lasting. They can correct an array of teeth imperfections, including chips, stains, cracks, and misalignment's, and they are custom-designed for the most precise fit possible. Plus, porcelain dental veneers are color-matched to your surrounding teeth, and look so much like your natural teeth even you may not be able to tell the difference.
Porcelain Veneers Cost
Porcelain dental veneers are the fastest, most durable way to perfect your smile. Dr. Kosdon has the artistic eye and technical knowledge to create the most beautiful smile possible for you, and our office team can assist you in creating a payment plan, making porcelain dental veneers affordable for nearly every patient.
Zoom® Teeth Whitening
Zoom® teeth whitening addresses the aesthetic discoloration of your teeth that comes naturally over time. This quick in-office procedure can lighten your teeth by six to ten shades in one visit, giving you a brighter, whiter smile.
Smile Makeovers
Smile makeovers are custom-designed for each patient to address a number of aesthetic dental issues in just two office visits. Chips, stains, misalignments, missing teeth, and other conditions can all be addressed in a Smile Makeover to totally rejuvenate your smile. Dr. Michael Kosdon also offers the innovative Smile Facelift®, which can ultimately take years off your face by rehabilitating the look of your teeth with procedures that do not require surgery.
Smile Facelift®
A non-surgical alternative to cosmetic enhancement procedures such as face lift and injectable facial rejuvenation, The Smile Facelift® can help address signs of facial aging often associated with teeth that have become worn down over time.
Dental Implants
An amazing alternative to dentures, dental implants solve the problems caused by missing teeth by acting as permanent teeth replacements. Anchored under the gums to your jawbone, they mimic your natural teeth and offer the same functional and visual benefits as real teeth.
Candidates for Dental Implants
Wondering if dental implants are the solution for your missing teeth? Are you tired of wearing full dentures? Read more about dental implants and whether you're a candidate or not here.
Tooth-Colored Fillings
Tooth-colored fillings are becoming the standard for filling cavities, offering greater aesthetic benefits and reducing the risks associated with the amalgam mercury fillings of the past. Using the same durable ceramic material used in porcelain dental veneers and crowns, tooth-colored fillings are composed of a composite resin and bonded to the teeth. They not only serve to better your dental health by treating cavities, they also look great and are made to look like your surrounding teeth.
Crowns and Bridges
Porcelain crowns and dental bridges can be used to restore teeth that have been badly damaged and weakened by decay, trauma, or wear. Crowns can be used to entirely cover and strengthen partially damaged teeth, and a bridge serves as a fixed, natural-looking replacement for missing teeth. All-porcelain crowns and bridges are strong, durable restorations that are aesthetically pleasing and function naturally. For decades, placement of dental crowns and bridges have been relied upon as effective, long-lasting options for tooth restoration and replacement.