Smile Makeovers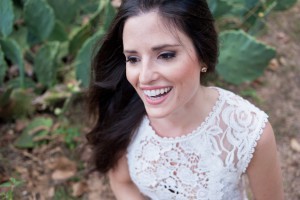 Your smile is often the first thing that people will notice about your appearance, whether good or not so good. The term smile makeover usually refers to the combination of certain dental procedures to give someone a flawless smile. Our NYC cosmetic dentist takes a unique approach to each patient's smile goals and needs, recommending options that are in their best interest. A variety of effective cosmetic and restorative dentistry treatments can be combined to give you an astonishing smile and teeth that look healthy and gorgeous. With modern dentistry materials and techniques it has never been safer and easier to get the smile makeover you crave.
Smile Makeover Treatment Options
A Smile Makeover can address a range of issues you may be having with your teeth, with the aim of giving you better functionality, better health of teeth and gums, and a breathtaking new smile. Dr. Kosdon will meet with you before the procedure to discuss your goals, answer questions, and create a treatment plan that will give you the best possible results.
A Smile Makeover can accomplish a number of things, including: concealing teeth affected by chips, cracks, stains, misalignment. In addition, there are a number of other issues that can be corrected: discolored teeth can be lightened, missing teeth can be replaced, along with many other oral health or cosmetic problems that can be improved.
An array of treatment options can work in combination as a total smile makeover, and Dr. Kosdon will only include the specific treatments you may need to attain your goals, such as:
The Smile Makeover is custom-designed for your individual needs, and all treatments and procedures will be explained to you in detail before the procedure. Restoring the function of your teeth and the look of your smile can be effectively achieved with a Smile Makeover. Dr. Kosdon can design a treatment plan just for you that can result in healthier teeth that look terrific!
Smile Facelift®
Dr. Kosdon can also give you the innovative Smile Facelift® treatment. This is a non-surgical and non-invasive aesthetic enhancement procedure, limited to the teeth, that corrects the bite and fixes teeth that have been worn down. The ultimate result can smooth out wrinkles and give more support to the cheeks for a more youthful appearance. And best of all, the Smile Facelift® involves no surgery, little to no downtime, elimination of tooth decay, and long-term results.
Dental Financing for Smile Makeovers
Attaining a high-quality smile makeover performed by a top cosmetic dentist does not have to be financially stressful or inconvenient. At our practice we accept payment with most major credit cards and CareCredit® financing. For approved applicants, CareCredit® provides several dental financing options including affordable loans and flexible payment plans. If you are interested in finding out how to make your world-class treatment more budget-friendly, we welcome you to ask any questions you have during your consultation.
Learn more about the Cost of a Smile Makeover
Contact Dr. Michael Kosdon
Please contact Dr. Michael Kosdon for more information on Smile Makeover and Smile Facelift® procedures at our Manhattan and New York City-area practice.