Candidates for Dental Implants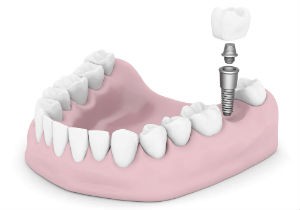 If you have a single missing tooth or multiple missing teeth, you may be a candidate for dental implants. These effective treatments can replace missing teeth with permanent results that look and feel like natural teeth, improving your ability to chew and speak and significantly enhancing the appearance of your smile. Our cosmetic dentist, Dr. Michael Kosdon, will be happy to meet with you for an initial consultation to perform a comprehensive oral evaluation and determine if dental implants are the best options for your needs.
Good candidates for dental implants include:
Individuals who need to replace one or more missing teeth.
Individuals who are looking for a permanent, more natural-feeling alternative to dentures.
Individuals who have an adequate amount of jawbone density in the area of the missing tooth. This will be necessary for the successful accommodation of the implant.
Individuals who have reasonably good gum health.
Individuals who are not currently undergoing chemotherapy or radiation treatments.
Individuals who do not have certain medical conditions, such as uncontrolled diabetes, that may complicate the healing process after the implant has been placed.
There are many factors that are considered when determining candidacy for dental implants. If Dr. Kosdon has determined that you may not be the best candidate for this procedure after he has examined you, he will recommend other advanced options that can serve as good alternatives to dental implants. For patients who are candidates, Dr. Kosdon will create a detailed, customized treatment plan to ensure the results of your dental implant procedure look and feel as natural as possible.
Contact Us
If you would like more information on dental implants, please visit our dental implant FAQ page, or contact Michael Kosdon, DDS with any questions you may have. We can also assist you in scheduling a consultation with Dr. Kosdon to talk about your needs and goals.