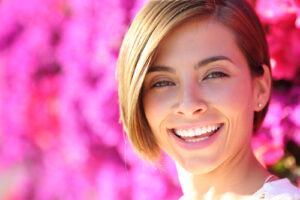 With modern advancements in cosmetic dentistry technology and techniques, you can transform a number of aesthetic dental issues – from missing teeth to crooked, chipped, cracked, or unevenly spaced teeth – into a beautiful smile more easily than ever before. However, it is important to seek out a dentist who is qualified and experienced to perform cosmetic dentistry procedures that often require an artistic eye in addition to knowledge and skill.
Since dentists can refer to themselves as "cosmetic dentists" even without specialized training, Dr. Michael Kosdon recommends taking the time to research your dentist's credentials and portfolio. In addition to being a member of the American Academy of Cosmetic Dentistry, Dr. Kosdon has demonstrated his commitment to continuing education through his work at the Las Vegas Institute (LVI), which is known as the world's top cosmetic dental institute. Dr. Kosdon also specializes in cosmetic procedures such as porcelain veneers and has performed thousands of veneer procedures over the course of his career. Plus, he has helped many patients completely rejuvenate their smiles with a total smile makeover, and offers treatments such as dental implant restorations to give patients both aesthetic and functional improvement.
Dr. Kosdon aims to give of his patients a movie-star smile that looks beautiful and instills a sense of pride.
Contact Dr. Michael Kosdon
To learn more about Dr. Kosdon and the many cosmetic dental care options he offers, or to schedule an appointment at our practice, please contact us today.