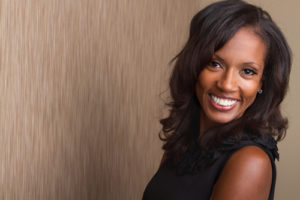 While it is a common belief that porcelain veneers last between 10 and 15 years, the truth is that today's high-quality porcelain veneers have the potential to last for multiple decades. New York City cosmetic dentist Michael Kosdon, DDS explains that when porcelain veneers are designed, fabricated, and placed in keeping with the highest standards in aesthetic dentistry, the results can withstand the test of time. Proper care and protection are also critical for maximizing the lifespan of veneers. Though they are very strong and durable, veneers can eventually become damaged by the intense forces inflicted by nighttime teeth grinding and clenching. Fortunately, this concern can often be easily mitigated with a custom mouth guard. As always, dental hygiene is paramount for keeping the teeth that support the veneers healthy, strong, and free of decay.
If you'd like to learn more from Dr. Kosdon about how he creates, places, and helps patients maintain long-lasting porcelain veneers, please read the full blog post on this subject that has been posted to our sister website.
For a consultation with Dr. Kosdon to discuss your smile makeover goals, please contact our office to schedule an appointment.