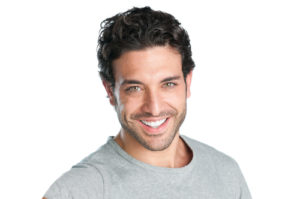 According to the American Academy of Cosmetic Dentistry (AACD), more patients are aiming to achieve a smile that looks natural rather than perfect. This trend does not mean that patients are ignoring the appearance of their teeth. Instead, the AACD states, "Whereas people used to want the most perfectly shaped teeth possible, more and more patients, especially those in the Generation Y demographic, are requesting cosmetic treatments that subtly enhance their smiles."
The two procedures highlighted by the AACD that patients turn to for these enhancements are teeth whitening and porcelain veneers. With teeth whitening, patients can brighten their teeth up to eight shades lighter with one in-office Zoom!® treatment or gradually whiten teeth with professional at-home bleaching kits. The AACD says that teeth whitening is still the number one requested cosmetic dentistry procedure. These whitening treatments can be a great way to boost the appearance of your smile without changing the shape of your teeth.
Porcelain veneers are particularly useful for repairing tooth damage with natural-looking results, since each veneer is handcrafted to blend seamlessly with the patient's smile. Dr. Michael Kosdon uses his own personal ceramist to make each porcelain veneer. This process ensures the highly customized aesthetics, precise design, and durability necessary for creating a smile that looks and feels natural. Patients can even wear temporary veneers for up to six months to "test drive" their improvements before fully committing to the final procedure.
To learn more about how Dr. Kosdon can help you enhance your smile with natural-looking results, please contact our office to schedule an appointment.